72MM, 78A CLEAR WITH RED HUB DNA

*Fast shipping, get it within 24h-48h in Europe *All orders orderd before 12 a.m. are shipped the same day 😉 *In STOCK ! Ready to ship! *Specific countries or islands may take longer, contact us for info. 🙂

*Schnelle Lieferung, innerhalb Europas in 24-48 Stunden *Alle Bestellungen vor 12 Uhr werden am selben Tag versendet 😉 *Auf Vorrat, bereit zum Versand! *Der Versand in bestimmte Länder oder Inseln könnten länger dauern. Kontaktiere uns für Informationen. 🙂

*Fast shipping, get it within 24h-48h in Europe *All orders orderd before 12 a.m. are shipped the same day 😉 *In STOCK ! Ready to ship! *Specific countries or islands may take longer, contact us for info. 🙂

€

79.00

72MM, 78A CLEAR WITH TURQUOISE HUB DNA

*Fast shipping, get it within 24h-48h in Europe *All orders orderd before 12 a.m. are shipped the same day 😉 *In STOCK ! Ready to ship! *Specific countries or islands may take longer, contact us for info. 🙂

*Schnelle Lieferung, innerhalb Europas in 24-48 Stunden *Alle Bestellungen vor 12 Uhr werden am selben Tag versendet 😉 *Auf Vorrat, bereit zum Versand! *Der Versand in bestimmte Länder oder Inseln könnten länger dauern. Kontaktiere uns für Informationen. 🙂

*Fast shipping, get it within 24h-48h in Europe *All orders orderd before 12 a.m. are shipped the same day 😉 *In STOCK ! Ready to ship! *Specific countries or islands may take longer, contact us for info. 🙂

€

79.00

60MM, 78A EMERALD CALIFORNIA ROLL

*Fast shipping, get it within 24h-48h in Europe

*All orders orderd before 12 a.m. are shipped the same day 😉

*In STOCK ! Ready to ship!

*Specific countries or islands may take longer, contact us for info. 🙂

*Schnelle Lieferung, innerhalb Europas in 24-48 Stunden

*Alle Bestellungen vor 12 Uhr werden am selben Tag versendet 😉

*Auf Vorrat, bereit zum Versand!

*Der Versand in bestimmte Länder oder Inseln könnten länger dauern. Kontaktiere uns für Informationen. 🙂

*Fast shipping, get it within 24h-48h in Europe

*All orders orderd before 12 a.m. are shipped the same day 😉

*In STOCK ! Ready to ship!

*Specific countries or islands may take longer, contact us for info. 🙂

€

69.00
Handcrafted River Flow Cruiser (Shark Wheel x Special Boards)

*In stock, ready to ship! *Length: 29.5'' Width: 9.6'' WB: 15.9'' *Limited edition collaborational board (Special Boards X Shark Wheel) *Unique & Handcrafted from start to finish *Made In Europe in Slovenia with sustainability in mind (waterbased glue, no plastic packaging etc.) *60mm, 78a Shark Wheel DNA Wheels (email us if you want 72mm) *Shiver 180mm reverse kingpin trucks with reversible hangar *Shiver Abec 9 built-in spacer bearings *Black broadcast grip tape *Perfect concave & flex

*Vorrätig, bereit zum Verschicken! *Lände: 29.5'' Breite: 9.6'' WB: 15.9'' *Limitierte Kollaboration (Special Boards X Shark Wheel) *Einzigartig und Hand gefertigt vom Anfang bis zum Ende *Made in Europe in Slowenien mit Blick auf Nachhaltigkeit (Klebstoff auf Wasserbasis, keine Kunststoffverpackung usw.) *60mm, 78a Shark Wheel DNA Wheels (mailen Sie uns, wenn Sie 72mm wollen) *Shiver 180mm Reverse Kingpin Trucks mit umkehrbarem Hangar *Shiver Abec 9 eingebaute Abstandslager *Schwarzes Griptape *Perfekte Konkaven und Schliff

*¡En stock y listo para ser enviado! *Largo: 29.5 "Ancho: 9.6" WB: 15.9" *Tabla colaborativa de edición limitada (Special Boards X Shark Wheel) *Único y hecho a mano de principio a fin *Fabricado en Europa en Eslovenia teniendo en cuenta la sostenibilidad (pegamento a base de agua, sin envases de plástico, etc.) *Ruedas DNA de sharwheels de 60 mm, 78a (envíenos un correo electrónico si desea 72 mm) *Ejes de pivote central inverso de 180 mm Shiver con hangar reversible *Rodamientos separadores incorporados Shiver Abec 9 *Grip de difusión negro *Perfecto cóncavo y flexibilidad

€

239.00

MORE GRIP & SLIDE CONTROL
The width is increased, but the friction is decreased! The sine wave design provides three lips per wheel for superior lateral grip. When you want to slide, they break away smoothly and recover easily.

LESS FRICTION, MORE SPEED
The wave pattern design allows for a thin contact patch touching the ground and therefore less friction, resulting in a quicker ride.

MORE TRACTION OVER VARIOUS TERRAIN
The alternating pattern of grooves significantly reduces hydroplaning by channeling liquid, sand or gravel out and away from the surface of the wheel, allowing for a firm contact patch with the ground.

BESSERES GRIP & RUTSCH KONTROLLE
Die Weite ist vergrößert, aber die Reibung ist verringert! Das Sinuswellen-Design mit drei Lippen sorgt für ein überlegenes seitliches Grip. Sie weichen leicht aus und erholen sich schnell.

WENIGER REIBUNG, MEHR GESCHWINDIGKEIT
Das Wellenschicht-Design sorgt für einen leichten Kontakt mit dem Boden und darum weniger Reibung, was für eine schnellere Fahrt sorgt.

MEHR HAFTUNG AUF STEILEM TERRAIN
Die alternativen Rillen reduzieren signifikant das Aquaplaning, indem sie Flüssigkeit, Sand oder Kies ableiten, was für einen festen Bodenkontakt sorgt.

MÁS AGARRE Y CONTROL DE DERRAPES
¡El ancho aumenta, pero la fricción disminuye! El diseño de onda sinusoidal proporciona tres bandas de rodadura por rueda para un agarre lateral superior. Cuando quieres deslizarte, se desprenden sin problemas y se recuperan fácilmente.

MENOS FRICCIÓN, MAYOR VELOCIDAD
El diseño del patrón de olas permite que el contacto con el suelo sea de un parche delgado y, por lo tanto, menor fricción, lo que resulta en un patinaje más veloz.

MAYOR TRACCIÓN SOBRE TERRENOS VARIOS
El patrón alterno de ranuras reduce significativamente el hydroplaning al canalizar el líquido, arena o grava hacia afuera y lejos de la superficie de la rueda, lo que permite un contacto firme con el suelo.
THE NEW & IMPROVED WHEEL
What are Shark Wheels better at?
They perform better on rough terrain, it has less friction. While skateboarding it results a quicker / faster ride. Their patented shape also certifies less possibility of rock stop. At the same time, they offer you a better grip & slide control.
Overall the wheels are smoother to ride on any terrain, grass, gravel, sand…
DAS NEUE & VERBESSERTE RAD
Worin sind Shark Wheels besser?
Sie performen besser auf rauen Terrain und haben so weniger Reibung. Wenn mit ihnen geskatet wird, gibt es eine schnellere Fahrt. Die Form sorgt auch für eine geringere Wahrscheinlichkeit für ein Stoppen wegen Steinen. Gleichzeitig sorgen sie für ein besseren Grip und eine gute Rutschkontrolle.
Allgemein bieten die Räder eine angenehmere Fahrt auf jedem Terrain, ob Gras, Sand, Kies….
LA RUEDA NUEVA Y MEJORADA
¿En qué son mejores los sharkwheels?
Funcionan mejor en terrenos accidentados, tiene menos fricción. Al andar en skateboard, resulta un desplazamiento más rápido/veloz. Su forma patentada también certifica una menor posibilidad de bloqueo con rocas. Al mismo tiempo, te ofrecen un mejor agarre y control de deslizamiento.
En general, las ruedas son más suaves para rodar en cualquier terreno, hierba, grava, arena …
Rough terrain
The best wheel in the world over rough terrain. The sine wave shape tends to push small objects out of the way. Also the best wheel over wet conditions (rain). Can go over grass, sand, pebbles, debris, water, etc.
Raues Terrain
Die weltbesten Räder auf rauen Terrain, da die Wellenform kleine Objekte aus dem Weg räumen kann. Die Richter sind auch am besten auf nassen Boden zum Beispiel nach Regen. Auch sind die Räder überlegen auf Gras, Sand Kieseln, Trümmern etc.
TERRENO ACCIDENTADO
La mejor rueda del mundo para terrenos accidentados. La forma de onda sinusoidal tiende a apartar los objetos pequeños del camino. También la mejor rueda en condiciones húmedas (lluvia). Puede pasar sobre hierba, arena, guijarros, escombros, agua, etc.
Approach angle
The Shark Wheel's approach angle is ~30 degrees. When a person driving a car goes over a bump or a dip in the road, they naturally know to drive at an angle to reduce the shock. The Shark Wheel naturally approaches all obstacles at an angle without the need to turn the wheels. This gives the Shark Wheel a significant advantage in shock absorption.
Fahrwinkel
Die Schark Wheels haben einen 30 Grad Annäherungswinkel und verringern so den Aufschlag mit Objekten. Der Winkel sorgt auch dafür, dass kleinere Objekte zur Seite geworfen werden und eine sanfte Fahrt ermöglicht wird. Ausstöße werden auch durch den Winkel absorbiert.
ÁNGULO DE APROXIMACIÓN
El ángulo de aproximación de los sharkwheel es de  -30 grados. Cuando una persona que conduce un automóvil pasa por un bache o un desnivel en la carretera, naturalmente sabe que debe conducir en ángulo para reducir el impacto. La rueda de tiburón se acerca naturalmente a todos los obstáculos en ángulo sin necesidad de girar las ruedas. Esto le da al Shark Wheel una ventaja significativa en la absorción de impactos.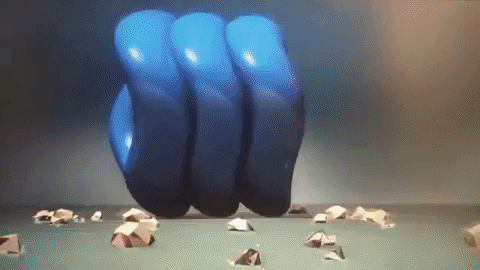 Incredible slide control
Better slide control. 3 lips grabbing instead of one lip. The slides are easy to initiate and very predictable to control. You will be amazed by the experience on a surfskate or while going fast downhill.
Less friction
Wheel provides up to 60% less friction than a traditional wheels. The wide foot print shape enables you to maintain grip and get up to high speed quickly. Approved and scientifically tested by San Diego State University, Mechanical Engineering Department. Links
Unglaubliche Rutschkontrolle
Bessere Rutschkontrolle. Statt einer Lippe besitzen Shark Wheels 3 Lippen. Die Seiten sind leicht zu initiieren und sehr voraussehbar in der Kontrolle. Du wirst begeistert von der Erfahrung beim Surfskating oder Downhill-Fahren sein.
Weniger Reibung
Das Rad bietet bis zu 60 % weniger Reibung als traditionelle Räder. Die weite Fußabdruck-Form ermöglicht es dir auch bei hohen Geschwindigkeiten Grip zu haben. Nachgewiesen und getestet von der San Diego State University, Mechanical Engineering Department. Links.
INCREÍBLE CONTROL DE DERRAPES
Mejor control de deslizamiento. 3 bandas de rodadura agarrando en lugar de una. Los deslizamientos son fáciles de iniciar y muy predecibles de controlar. Te sorprenderá la experiencia en un surfskate o mientras vas rápido cuesta abajo.
MENOR FRICCIÓN
La rueda proporciona hasta un 60% menos de fricción que las ruedas tradicionales. La forma de la huella ancha le permite mantener el agarre y alcanzar alta velocidad rápidamente. Aprobado y probado científicamente por la Universidad Estatal de San Diego, Departamento de Ingeniería Mecánica. Enlaces.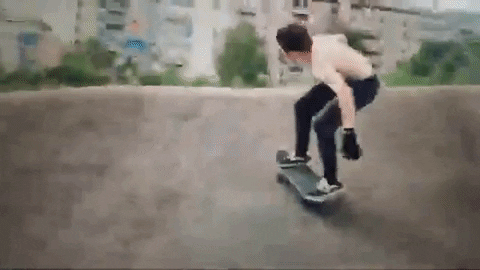 Lasts longer
Scientifically tested to last 15% longer when cruising compared to the leading wheels in the market. Shark Wheel has multiple center points compared to one center point on a traditional wheel. Also, traditional circular wheels prone to flatspotting because they wear unevenly with only one center point. Flatspot resistant. In addition to our skateboard wheels, Shark Wheel produces a wide range of wheels including Luggage Wheels, Pallet Jack wheels, Wheelchair Wheels and Casters, as well as many other transportation-related and industrial applications.
Hält länger
Es ist wissenschaftlich nachgewiesen, das die Räder 15 % länger halten im Vergleich mit den führenden Rädern auf dem Margt. Shark Wheels haben mährere Zentren im Vergleich zu einem Zentrum, wie es bei herkömlichen Rädern der Fall ist. Auch neigen konventionelle Räder zum Abblättern, da sie mit einem Centerpunkt unausgeglichen sein können. Unsere Räder sind dagegen Abblätterresistent. Abesehen von unseren Skateboardrädern fertigt Shark Wheels auch andere Räder, wie Rollstuhlräder, Kofferräder und andere Transport- oder Industrieräder.
MAYOR DURABILIDAD
Probado científicamente para durar un 15% más al rodar en comparación con las ruedas líderes del mercado. Shark Wheel tiene varios puntos centrales en comparación con un punto central en una rueda tradicional. Además, las ruedas circulares tradicionales son propensas a crear planos porque se desgastan de manera desigual con un solo punto central. Resistente a flat spot. Además de nuestras ruedas para skates, Shark Wheel produce una amplia gama de ruedas que incluyen ruedas para equipaje, ruedas para transpaletas, ruedas para sillas de ruedas y ruedas giratorias, así como muchas otras aplicaciones industriales y relacionadas con el transporte.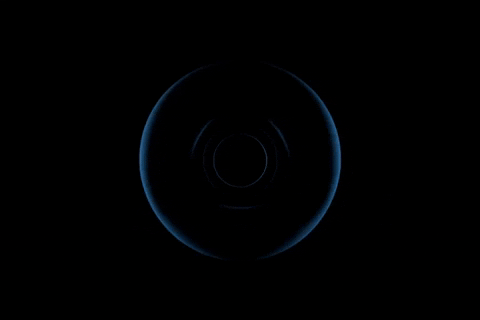 SUBSCRIBE TO OUR NEWSLETTER